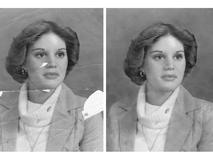 No need to bubble wrap or ship one of a kind photos to unknown places. Restore your photos digitally and eliminate all the risk of losing your precious photos, or damaging them even more.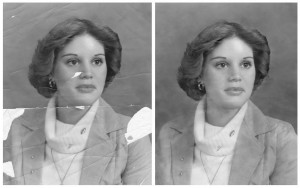 Digital Photo restoration at just about any level can be done with Photoshop and a little talent and training. Simple color balance, bad lighting, or red eye can be fixed quickly by almost anybody with the right software. But what about those wrinkled, ripped or even torn photos? Water damage, mold, or scratches? Restoring those photos are possible as well. With a little time, elbow grease and Photoshop, Beezink can restore those damaged family photos back to their original glory, or even better! Remove the ex-girlfriend, add a missing family member, or even change the background.
Beezink also provides photo enhancing and re-touching. Let's face it. Nothing makes it to print without being touched up. But if you have it done correctly, it will go unnoticed. Women have pores. Some airbrushing is done, blemishes are removed, but nothing over the top. Again, it should look natural.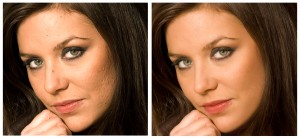 On his photograph, I made minor color corrections, adjusted the levels, softened the skin and wrinkles, removed blemishes, and added subtle highlights to the eyes and hair, and added a little color to the lips.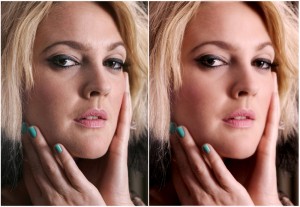 The next photo was touched up the same way. Basic color correction, levels, and skin softening. Nothing major, and still very natural looking.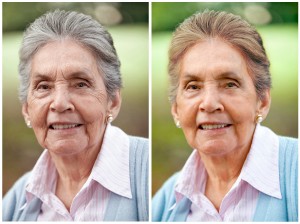 This image had drastic changes. After the basic color corrections and level adjustments, I added some color to her hair, and softened her wrinkles significantly, and smoothed out the skin.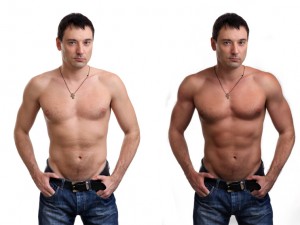 On the last photo I focused on building muscle tone. I started by giving him a tan, and bulking him up very slightly with the liquefy tool on the neck and shoulders. Then I airbrushed some muscle definition with highlights and shadows and overlaid it onto his body. Each element should look completely natural, and unnoticeable without seeing the before photo.
Shane Burke, www.beezink.com